Hire
Interim
Product
Managers
Get an Interim or Fractional Product Expert to cover parental leave, scale your team quickly, or lead key initiatives while bridging the gap until a permanent employee is onboarded.
Founded in Copenhagen in 2020 our agency provides a full range of consulting and product development services for companies in Scandinavia.
OUR CLIENTS
Clients we work with.
In the absence of an in-house product owner, interim product managers

play a pivotal role
in maintaining continuity.
Interim Product Managers oversee the product backlog, guide agile development teams, and ensure quality.
Choose Mesh Firm
for Interim Product Managers
Industry Expertise
Our interim product managers come with a wealth of experience across various industries. Whether you're in tech, e-commerce, healthcare, or any other sector, we've got you covered.
Digital Product Developers
We specialize in managing digital products. From web applications to mobile apps and everything in between, our interim product managers have a proven track record of driving digital product success.
Onboards Fast
When you're missing experienced product managers or product owners, we're here to fill the gap seamlessly. Our experts can quickly onboard, adapt to your processes, and get to work.
Team Players
Our interim product managers don't work in isolation. They become an integral part of your team, collaborating closely with your existing staff to achieve your digital product goals.
How an Interim Product Manager

can help you
It can be challenging to balance the needs of your customers with the growth of your company.
Whether you're scaling up, restructuring, or facing a temporary leadership gap, our Interim and Fractional Product Managers bring stability and expertise to guide your product development.
Expertise
Our Interim Product Managers Excel At
Go-To-Market
Product Strategy, Discovery & Launch
Interim Product Managers bring a wealth of experience in navigating the complexities of go-to-market strategies and product discovery. With expertise in go-to-market (GTM) strategies, product discovery, as well as product strategy and roadmapping, they guide your product through the crucial stages of market entry.
Agile Product Delivery
Delivery of Complex Solutions
Interim Product Managers take the helm in guiding agile development teams with efficiency and expertise. From sprint planning to daily stand-ups, they facilitate seamless collaboration, fostering a dynamic environment that accelerates product delivery.
Product Leadership
Product Growth and Scaling Your Team
Ignite growth for your digital products with our specialized expertise in product discovery and growth hacking. From MVPs to achieving product-market fit, and scaling to hyper-growth phases, we are your growth catalysts.
Our Copenhagen-based Product Managers
Elena is a people person with an agile mindset. She has experience with startups and corporations companies such as Shopbox, AltaPay, Valitor, Carlsberg, and more.
For more than 10 years, Sebastian has worked with startups to corporations such as IKEA, LEGO, momondo/kayak, Danmarks Radio, Royal Unibrew, Cargotec and Ørsted.

Nikita has been in digital for 10+ years and have helped clients become more product-minded. She has experience with businesses such as Christies, Pandora, Just Eat, Yoox Net-a-Porter Group, Novasol, and many more.
Michael is a former Management Consultant turned Product leader. As founding PM of Clark, he owned the product experience from seed stage to unicorn.
Anders is a user-focused product manager with a background in music-tech and culture. He has been leading cross-functional teams for over 9 years and has cleared a path for companies to enter the next stage of digital growth and Product-market fit.
Magnus takes a data-driven approach to uncover bottlenecks and inefficiencies in teams' Product-Led Growth efforts, and seeks out different perspectives and technologies to solve the challenges.
Our Services
Questions?


Get in touch.
"We've been very pleased with our experience working with Mesh Firm. They have been incredibly helpful and professional in helping us find the best match for our company. Their Product Managers are very professional and highly experienced!"
Selected cases
Our Product Managers drive success
Product Management Insights
Explore the unique insights resulting from our collective work experience. Discover valuable strategies and industry trends to fuel your product journey.
Hiring a Product Manager with Mesh Firm is easy
Speak with our experts
A Product Manager will work with you to understand your goals, technical needs, and team dynamics.
We find the right match
We'll handpicked Interim Product Managers that match your needs. Our average time to match can be as fast as 24 hours.
Get work done
Your new interim Product Manager will onboard quickly and start delivering. We will take care of the admin and are available for personal support.
Being a group of experienced and entrepreneurial product management consultants, our team is ready to integrate with your company and drive impactful product strategies.
Get in touch with us today, and discover how our expertise can be the catalyst for your product management evolution.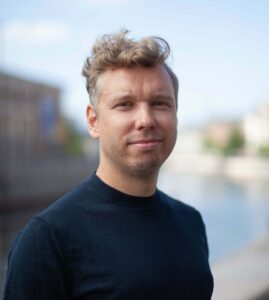 Sebastian Krumhausen – Product Leader and Partner.
Send an email to Sebastian at [email protected]